Car camping is one of the easiest ways to get outside and experience all that Mother Nature has to offer. There are numerous ways to go about it, something a simple as a tarp all the way up to a fancy Airstream trailer works. But, regardless of what your preferred mode of slumber is, there are most certainly adventures out there waiting to be had. Not everyone is cut out for full on backpacking or has the means, desire or time to remodel a retro Van, and that is completely ok!
The list of things to bring camping can however be a bit daunting. We've combed through a bunch of gear that makes car camping comfy and put together this list as a great place to start!
1. Napier Sportz Cove SUV Tent
If you already have a regular tent, then investing in a car awning could be your next best bet. But we love the flexibility and comfort that car tents offer. We chose the Napier Sportz Cove ($140) because it has great reviews, is super functional and fits most SUV's (check the list for full compatibility) and it's moderately priced!
2. Keeper Roof Top Cargo Bag
When you are sleeping in your car's cargo area there isn't really anywhere to keep your stuff. Enter in the all mighty roof rack. While there are a wide range of options out there we liked the Keeper Waterproof Cargo Bag ($47.35) because it's compatible with all roof rack styles and is easy to install. It's built tough and made to protect your gear from rain, wind, sun and road debris.
3. Sleepingo Double Sleeping Bag
There are an insane amount of sleeping bags to choose from all serving specific needs at a variety of price points. The Sleepingo Double ($57.95) is in our opinion pretty amazing. It fits two people, which is great for snuggling, it unzips by your feet incase you get hot, has a velcro tab so the bag doesn't come all the way undone in the middle of the night, comes in a variety of colors, and can unzip and create two totally separate sleeping bags incase the need arises.
4. Inflatable Car Air Bed
The Goldhik SUV Air Bed ($79) will take your car camping to the next level. Made of soft and breathable fabric the Air Bed inflates using a 12V attachment for your car, keeping things convenient and within reach. It can also be split into two separate pieces, leaving room on the left or right for your belongings if you are traveling solo - a pretty in genius design if you ask us.
5. Wagan Electric Food Cooler + Warmer
This little gadget might just become your new best friend. The Wagan Electric Food Cooler and Warmer ($62) plugs into your car's 12V outlet and has the ability to cool down to 30°F below ambient temp, or heat up to 140°F. Optional AC adapter is available which makes it a great option for road trips where you're doing a combination of camping and hotel stays. No more messy water to deal with, no more ice runs!
Use these affordable Luminoodle LED lights ($45) to add a little bit of ambience to your campsite. Plus, if you don't want them string up, you can bundle them up into a small bag to create a useful lantern!
After a long day of hiking there is almost nothing better than putting on a fresh pair of socks and a comfortable pair of shoes. The Teva Ember Mocs ($75) are the only item of clothing that made this particular list, but that's because they truly are the perfect campsite companion for your feet. They are cozy, warm, easy to slip on and off and have quilted ripstop uppers and rubber soles for just enough grip around camp.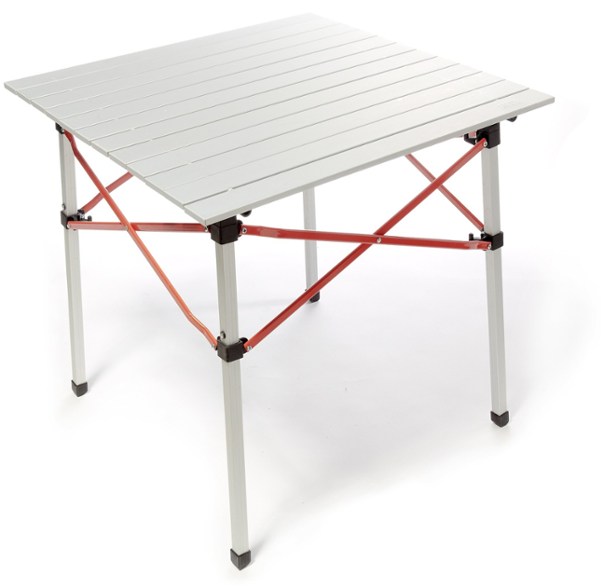 8. REI Co-op Camp Roll Table
You need a table when you're camping, regardless of whether it is to cook, eat, or play cards. The Camp Roll Table is affordable and made with aluminum construction meaning it's both sturdy and heat-resistant so you won't burn a hole through the top with a cook pan.
The Bear Butt Double hammock ($30) is lightweight but strong at the same time, maxing out at a 500-pound load. You can easily fit a significant other for some romantic star gazing or afternoon book reading. The Bear Butt still packs down small to the size of a Nalgene water bottle and comes with all the tools you'd need to set yourself up between a pair of trees.
10. IUNIO Folding Multitool
On most camping gear lists you'll find a multitool because they are such useful items to have before heading off into nature. The IUNIO multitool ($41) made our list because its very well designed and constructed and serves a variety of useful purposes. It's a shovel, hoe, pickaxe, fish scaler, whistle, a flint for fire starting and even a bottle opener to help you crack open a cold one. Most importantly its compact and easy to store when not in use, so it won't take up valuable space in your backpack.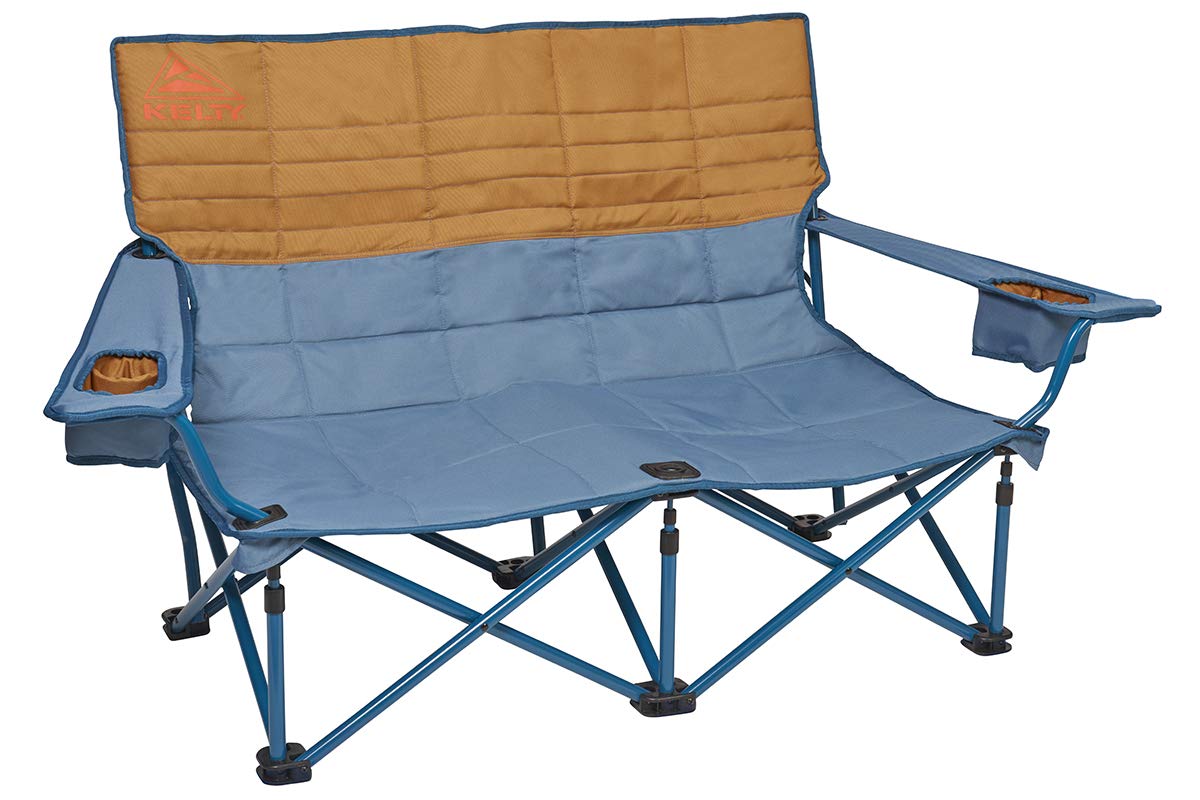 11. Kelty Dual Camp Chair
Perfect for stretching out and cozying up fireside. The two person Kelty Loveseat ($75) sits in a slightly reclined positioning making it extremely comfortable, not to mention durable.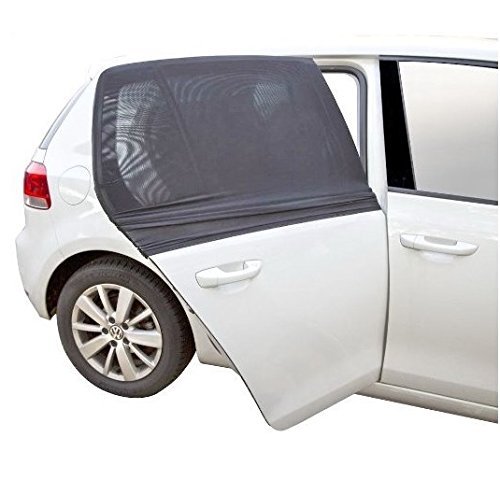 12. Car Window Privacy Shades
It can get pretty stuffy in your car tent, these Car Privacy Shades ($15) create some much needed airflow, keep the hot sun out of your eyes in the morning and help deter mosquitos and other critters from entering through a cracked window at night. Although they aren't really a necessity they certainly will make the your car camping experience that much better.
There you have it! Although there are a plethora of items we could have added, we wanted to keep this Car Camping Kit list not only brief, but accessible. There are an insane amount of camping gadgets out there that are pretty epic. Once you've gotten the basics down and figure out what your specific camping needs are, as well as how often you end up using your gear, consider splurging for an upgrade or a tool that is hyper-specialized, but we are pretty confident that the items on this list will not only keep you comfortable while camping, but will also keep more money in your pockets to spend on the experiences that matter. Happy Camping!