Over the years, Palm Springs has been many things to many people. An escape for the Hollywood elite, the playground of the Rat Pack, an oasis for the LGBTQ community. Greater Palm Springs offers a diverse line-up of events throughout the year and coming up in just a few weeks, Cinema Diverse will present its 12th Annual LGBTQ Film Festival. Presenting the best in gay, lesbian and transgender cinema, Cinema Diverse offers a chance to see award-winning films and shorts at theaters in both Palm Springs and Cathedral City, over two weekends.
Under a democracy where LGBT rights are currently under fire, events like the LGBTQ Film Festival here in Palm Springs become more important than ever. Bringing together film artists, film lovers, distributors, writers, directors, producers, actors and other industry professionals, the Palm Springs LGBTQ Film Festival aims to put together a world-class film forum with unity and strength as its focus. Through powerful story telling, movies have the ability to remind us where we came from and who we can be, they have the ability to both enrich and transform the lives of those within the gay community and outside as well.
Read on below to see five of our top picks for films to watch at this year's 12th Annual LGBTQ Film Festival.
5 FEATURED FILMS
SAT 21 SEP
81 mins | Rated UR | Documentary

Thanks to Hank is a feature film about Hank Wilson, the fiercest gay activist you never heard of. In San Francisco in the 1970s, Hank was the Johnny Appleseed of gay liberation. Everywhere he went, new organizations sprang up. He founded or co-founded the first gay teachers association, the first out gay democratic club, the first AIDS activist organization, and much more. The AIDS Candlelight Vigil he put together, five years before the formation of ACTUP (he was a founder of ACTUP too) is now the International AIDS Candlelight memorial, which takes place in 1,200 community organizations in 150 countries. But what really set Hank apart was his commitment to poor. He spent two decades running a 150-room SRO hotel as an unfunded hospice for the indigent dying of AIDS.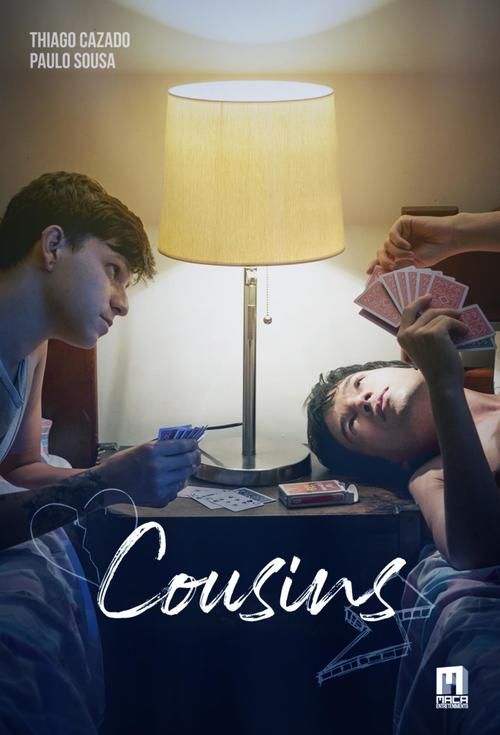 SAT 21 SEP
83 mins | Rated UR | Drama

Young Lucas lives with his religious aunt in a small country town. Up to now, things have been pretty simple and quiet. But things are about to change. His charitable aunt announces the arrival of another nephew - Mario. Just out of jail, Mario's life has been anything BUT quiet. So when the aunt goes out of town, leaving the boys to their own devices, things can't help but get exciting.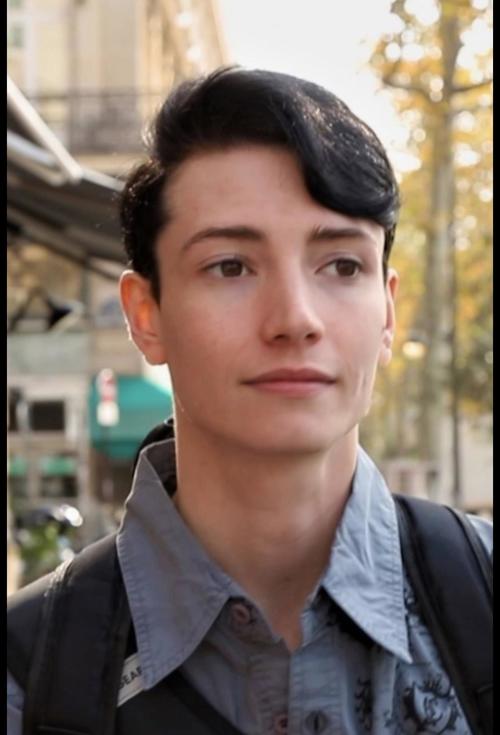 SAT 28 SEP
88 mins | Rated UR | Documentary

Never comfortable with 'her' body or given name, Kayanna knew since childhood he was meant to be a boy. Struggling deeply with his identity throughout his youth, he adopted a new name - Krow. At 12, Krow began a career as a globe-trotting 'female' fashion model. At 18, Krow embarked on the journey towards physically becoming a man. As Krow grows in confidence in his new body, he returns to his career in the fashion industry, taking his first job as a male model on the runway at Paris Fashion Week. NOTE: SCREENS AT MARY PICKFORD THEATRE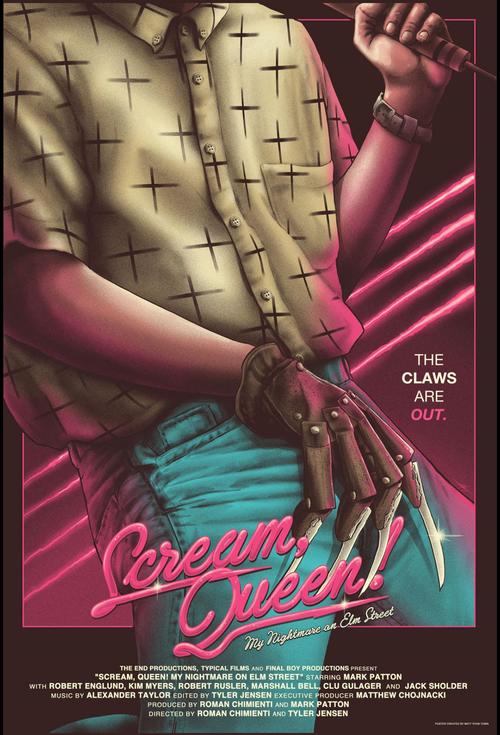 FRI 27 SEP
100 mins | Rated UR | Documentary

Campy and homoerotic, A Nightmare on Elm Street 2 has often been called the gayest horror film that Hollywood's ever made. For one young actor, it was a true nightmare, as the homophobic backlash effectively ended his film career — and banished him into Garbo-like exile. This defiant documentary tells the triumphant tale of the "revenge of first male scream queen," while also cautioning today's LGBTQ community that the nightmare isn't over.
NOTE: SCREENS AT MARY PICKFORD THEATRE
A Night at Switch n' Play
SAT 21 SEP
83 mins | Rated Unrated | Docu-drama

A Night at Switch n' Play profiles the award winning Brooklyn performance collective Switch n' Play, a group that redefines gender performance by blurring the line between drag and burlesque to create a subversive, reflective, and strikingly queer show.

Screens with the short film "Lavender Disco," which explores a night in the life of sober drag queen Didi Disco.
EVENT INFORMATION
12th Annual Palm Springs LGBTQ Film Festival
Presented By: Cinema Diverse
9/19/19 - 9/22/19 - Camelot Theatres, Palm Springs
9/27/19 - 9/28/19 - Mary Pickford Theatre, Cathedral City
Ticket Sales & Showtimes
Interested in supporting the next LGBTQ Film Festival?
visit www.psculturalcenter.org to find out how!

-
Cinema Diverse is a program of the Palm Springs Cultural Center, a 501(c)(3) non-profit organization dedicated to advancing education, to nurturing community-wide participation in the cultural arts, and to sponsoring scholarship awards for deserving individuals.